Exciting new facilities at HKGTA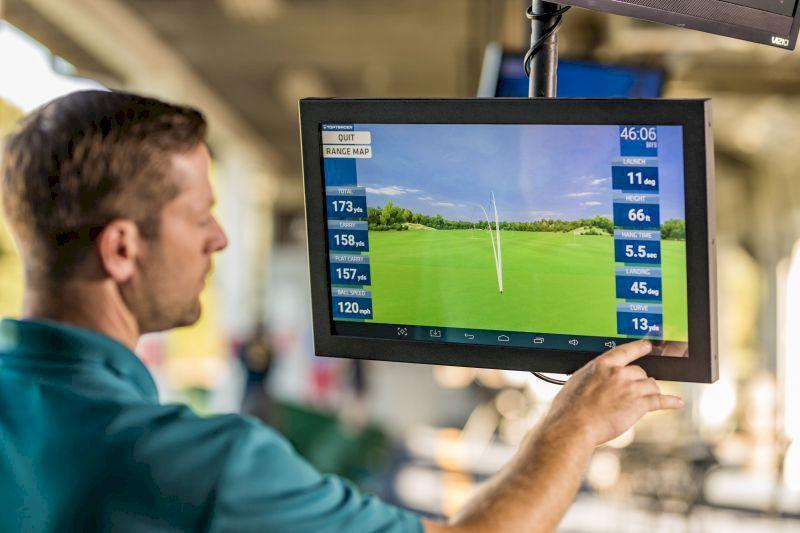 Be among the greats – Celebrating our 3rd anniversary, we proudly present our new facilities to HKGTA patrons!
SWING SUITE
The all-new cutting edge Swing Suite houses a high-tech, industry-leading golf simulator that provides a fun entertainment option for people of all ages and skill levels. The suite features a massive screen with a selection of virtual games, comfortable lounge seating, and food and beverage service for golfers and non-golfers alike to enjoy the immersive social experience.
TOPTRACER BALL-TRACING TECHNOLOGY
The upcoming brand new ball-tracing technology – Toptracer which can capture and display ball flight in real-time. It is a transformative technology which offers fun, engaging, tech-driven experience that appeals to seasonal players, friends, family members, and even first-time golfer.
GASTRONOMY LAB
Gastronomy Lab immerses students in a range of fun, educational and tasty cooking experiences, from gluten-free baking to eating meditation to nourish your mind, body and soul. The well-equipped Gastronomy Lab is the perfect place to enjoy a unique and customised cooking experience for team-building, friends gathering and memorable celebrations.
ACADEMY LIBRARY
Enjoy the tranquility of our new Academy Library. Our unique book collection is curated by Victoria Educational Organisation, allowing junior readers to explore and indulge in the world of imagination.
Storytelling is available on every Saturday:
English Session: 2:00pm – 3:00pm
Cantonese/Mandarin Session: 3:00pm – 4:00pm
THE STUDIO
Achieve your fitness goals and balance your busy lifestyle with the holistic approach to fitness through our Aerial Yoga, Outdoor Bootcamp, High-Intensity Interval Training (H.I.I.T.), MMA Conditioning and more at The Studio. In addition, spinning session is now available at The Studio. All sessions will be instructed by professional trainer with new choreography each week.
The Studio is open from Friday to Sunday