認識我們的 PGA 教練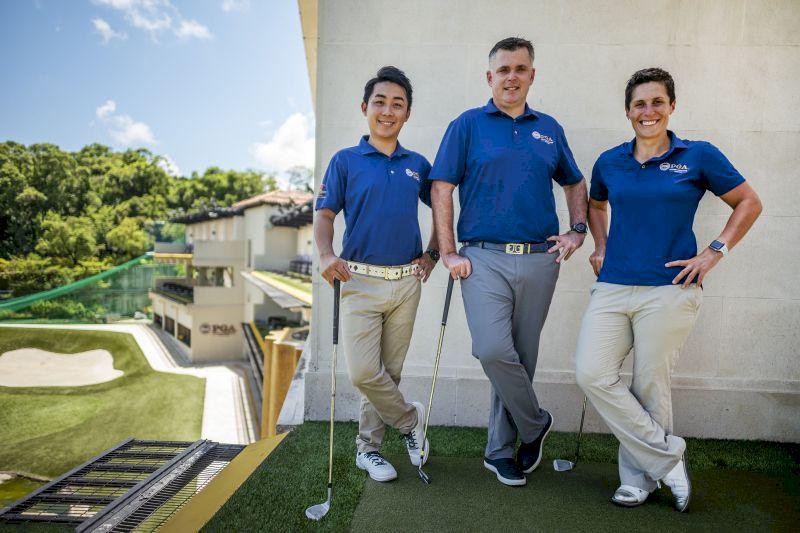 HKGTA is proud to announce our newest prestigious golf partner – the PGA (Professional Golfers' Association of America).
Here at HKGTA, we strive to provide the best services for our patrons, and are always looking for fresh opportunities to enhance our sports education programmes – which is exactly why we have partnered with PGA.
As one of the largest sports organisations in the world, PGA is internationally renowned for its golfing expertise, passion and talent; they are responsible for arranging a wide range of premier events for professional golfers, along with significant philanthropic outreach initiatives and award-winning teaching programmes. Through our partnership with PGA, we hope to take every HKGTA patrons' learning experience to a whole new level
DAVID FREEMAN, PGA
Director of Instruction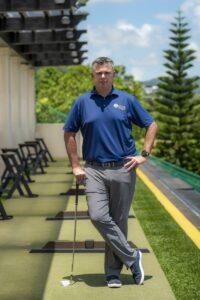 Originally hailing from Wales, and with a distinguished 24-year coaching career in Hong Kong, David Freeman has been a British PGA Class A Golf Professional since 1996 and has gained numerous accolades throughout his time as both a player and coach. Career highlights include multiple Hong Kong Order of Merit Champion awards, and playing as Hong Kong's World Cup representative, along with a period as a full-time Asian Tour player.  Formerly the Head Teaching Professional at the Hong Kong Golf Club and Hong Kong national team travelling coach, David now specialises in the development of elite juniors, including many Hong Kong National Junior Team players, as well as Hong Kong-representative amateur players.
Fluent in English and with conversational Cantonese, David draws on his own extensive playing and coaching experience to help players at all levels maximise their potential.
MARELI JOUBERT, PGA South Africa
Lead Instructor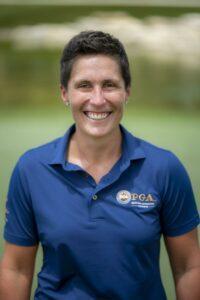 Hailing from South Africa, Mareli Joubert is a University of Pretoria Sports Science graduate, with over a decade of professional golf coaching experience. Her extensive golfing qualifications include TPI (Titleist Performance Institute) Level 3 Fitness Professional and Level 1 Swing Catalyst, and she was previously recognised as Western Cape's Teaching Professional Of The Year. An outstanding player herself, Mareli joins HKGTA after a distinguished career in South Africa – most recently as Head Teaching Professional at De Zalze Golf Club, and PGA AA class student lecturer, both in Stellenbosch. Her experience and passion, along with studies encompassing sports and exercise science, biomechanics, sports psychology, nutrition and children's golf coaching, make Mareli a valuable addition to the HKGTA team.
AARON SY, PGA
Golf Instructor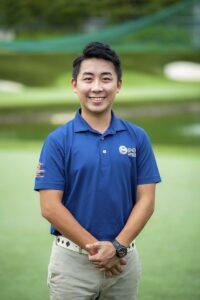 A certified instructor and full member of the PGA of Hong Kong, Aaron Sy brings his many years of coaching experience to HKGTA. Having taught junior and adult golfers at all levels, Aaron has an acute understanding of his students' needs, helping foster their all-round physical, mental and technical development – and with first-hand experience as an elite-level amateur and professional golf player himself, knows exactly what it takes to bring out the best in his students.
Aaron is professionally qualified and trained in an extensive range of cutting-edge golf technology – including Flight Scope, Sam Putt, Swing Catalyst and Trackman – enabling him to offer in-depth analysis and valuable technical insights to players of any level of experience. Born and raised in Hong Kong, Aaron is fluent in Cantonese, Mandarin and English, and looks forward to nurturing fresh talent here at HKGTA.