KLUB 11 and K Dollars Link Up to Offer Exciting New Earn and Spend Rewards!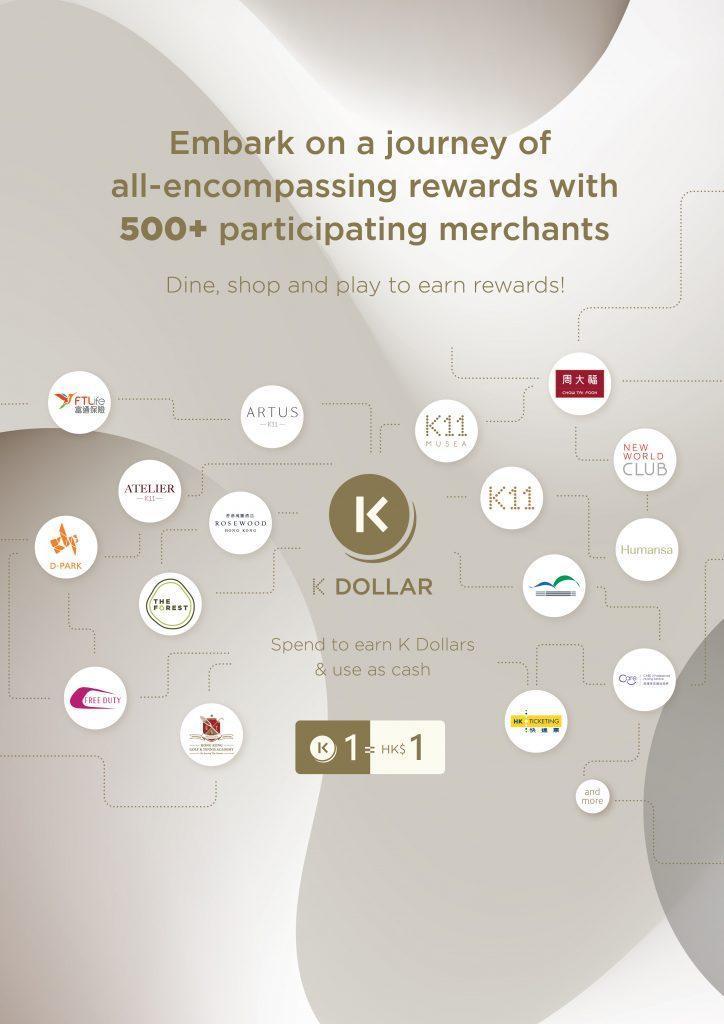 From 22 March 2022, KLUB 11 members will have an exciting new way to earn and spend their rewards!
In an exclusive collaboration between New World Group and Chow Tai Fook, the all-new K Dollar Programme enables members to earn and spend K Dollars at over 500 participating merchants citywide, for the ultimate in Hong Kong shopping and dining rewards!
Existing members could link their KLUB 11 account to the K Dollar Programme to enjoy a faster and easier way to earn and spend their K Dollars citywide. Once linked, all your existing and valid KLUB Points will be converted into K Dollars readily for use, while K Dollars could also be earned from any subsequent spending at eligible merchants in Hong Kong.
Existing and valid K Dollars will be available for immediate use once your accounts are linked — and we recommend linking accounts as soon as possible to ensure you could continue earning even more valuable K Dollars! Please note that all accounts must be linked on or before 31 December 2022, otherwise any existing K Dollars will be forfeited.
In order to link your existing KLUB 11 account with the new and improved K Dollar Programme, simply log onto the 'K11 HK' Mobile App and click the "Bind" button on the top-right of the homepage. Linking is available from 22 March 2022 and we encourage all members to link their accounts without delay to enjoy their new K Dollars benefits!