An Après-Ski Village at The Academy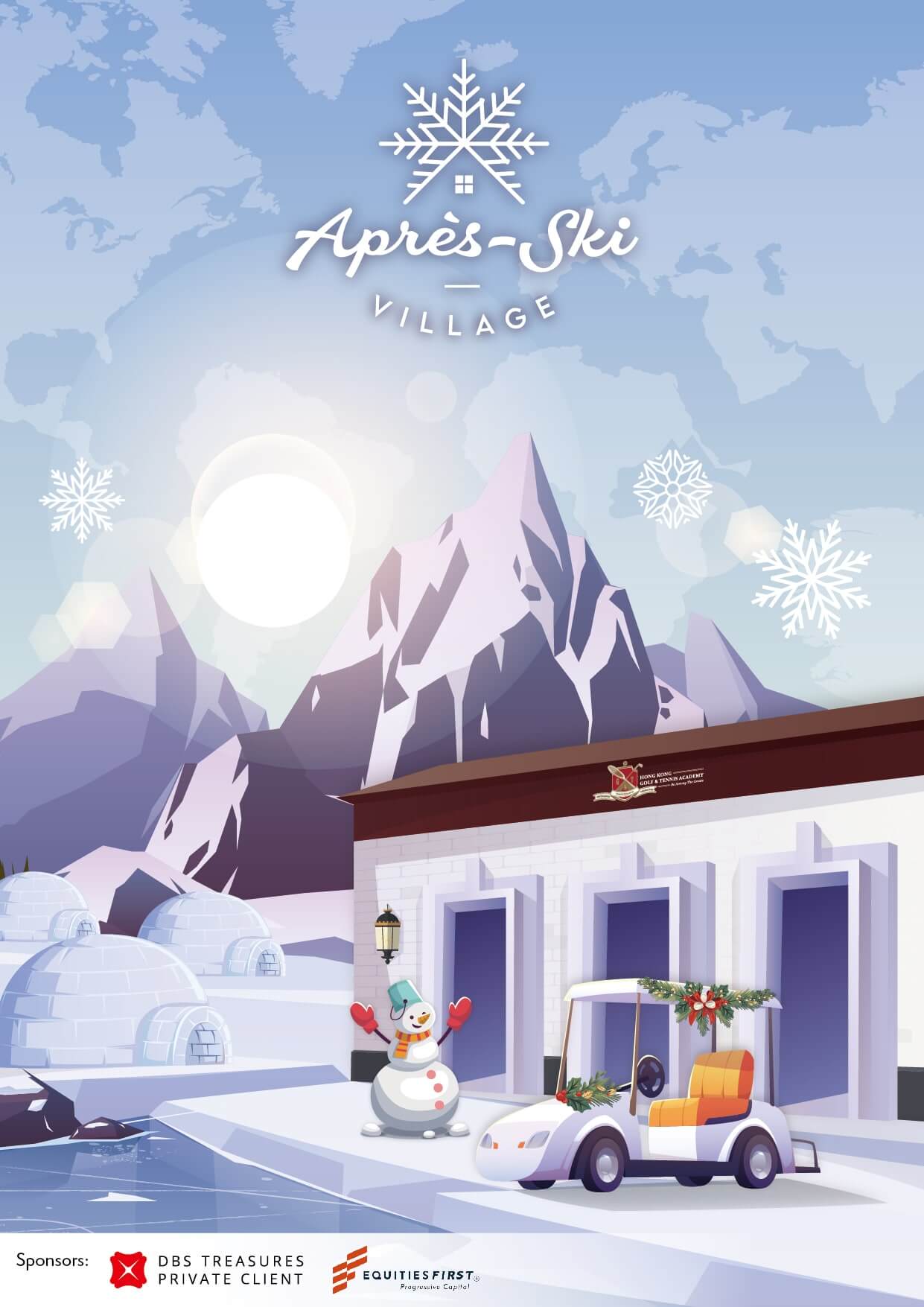 The Academy presents a dazzling Christmas
Taking patrons to all corners of the world through its seasonal celebrations, HKGTA is whisking us all away to a magical winter wonderland to celebrate the holidays. We may not be hitting the slopes this festive season, but we are going on an après-ski adventure at The Academy.
Inspired by the most stunning winter destinations and scenes around the world — from the idyllic frozen lakes of Aspen and the softest snow Niseko has seen to the luxurious ski lodges of St. Moritz — a Hong Kong Christmas will never be the same again. From 4 December to 2 January 2022, HKGTA's very own global Après-Ski Village is going to bring a dazzling alpine Christmas to our patrons.
Patrons and their families can expect wonderful winter experiences and live performances, a lively Christmas market, cosying up with our nearest and dearest inside igloos, a special visit from Santa from the North Pole, a show-stopping Christmas tree lighting event, and a great deal of festive dining and drinking. Join us for a Christmas Eve BBQ, Carving Brunch, and Sharing Dinner or savour a Boxing Day Buffet Brunch and enjoy exclusive sake and wine offerings. Round up your nearest and dearest and experience the finest seasonal delights while cosying up in our snowy chalet this Christmas.
As The Academy transforms into a frosty dream, the month of December is filled with exciting activities to warm up to. Patrons are invited to create their very own "Après-Ski" adventure at HKGTA, and welcome to curate their own experiences with a host of pursuits to make this holiday season one to remember.
Winter Festivities
Mark your calendars for your personalised Après-Ski adventure
4 December: Christmas Tree Lighting Ceremony
4-5 December: Montblanc Christmas Card Calligraphy Class (adults only)
4-5 &11 December: Christmas Family Portrait
5 December: Christmas Wall Decoration Workshop
5 & 19 December: Candle Workshop
11 December: Tiny Christmas Tree-Making Workshop
17 December: The Art of Cheese Pairing
18 December: Vacheron Constantin Watchmaking Masterclass / Vacheron Constantin Junior Watch Aficionado Workshop
19 & 25 December: Cookie Baking Workshop
21 December: Sotheby's Wine Tasting Event
26 December: Fresh Floral Arrangement
31 December: Countdown to 2022
New Year's Eve Countdown
End the year on a high note on 31 December and enjoy a wintery countdown with us at The Academy as we ring in the new year. Watch as the skies light up with a spectacular fireworks display at the stroke of midnight. With live performances and exhilarating shows, heart-warming food and drink, HKGTA is throwing the most sensational party to welcome 2022.