A New Season Of Sporting Excellence Awaits This Autumn At HKGTA
HKGTA is rightly renowned for its high-quality sports coaching programmes and we pride ourselves on delivering excellence in training to our discerning patrons. This season sees our revamped sports training schedule in action, with an exciting line-up of tennis, golf and swimming sessions to suit every level.
Whether Olympics fever has inspired you to get serious about your sport or you just fancy taking up a new pastime, here's a preview of what we have in-store – and with places filling up fast, don't forget to sign up ASAP if you or your family wants to get involved!
Ace Your Tennis Game
PacificPine Sports is on top of their game the tennis court this season, with a plethora of coaching options from entry-level to elite available. With Hong Kong's autumnal weather offering the perfect conditions for tennis, we think this may be HKGTA's best tennis season yet!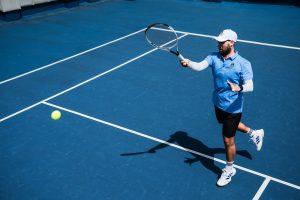 Our newest junior players are invited to begin their tennis journey with our Red Ball sessions, where those aged three to ten years can familiarise themselves with the game, before eventually graduating to Orange Ball and Green Ball sessions. Over-elevens are welcome to join the Development Squad, where the importance of technique, psychology and teamwork are all highlighted in their quest to become the best players that they can possibly be. Our Elite Squad takes this even further, sharpening players' competitive edge while elevating their skills, with our invitation-only Academy High Performance Programme is dedicated to helping our most promising players achieve greatness, both on and off the court.
Over on the adult courts, our Beginner and Intermediate and Advanced sessions are back, enabling over-18s to learn more about tennis and gain a solid foundation in the techniques that will elevate their future game.
Strike The Perfect Golf Swing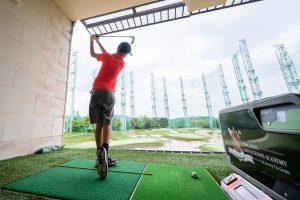 Our PGA Golf training kicks off this September with a host of expert-led coaching options for both youth and adult players. Sharpen your skills on and off the green with Private or Semi-Private Training led by our Director of Instruction, or one of our Lead or Certified Instructors. Our expert coaches take a holistic approach to your performance and technique, offering tips on everything from stance to nutrition to keep you at the very top of your game.
Meanwhile, our younger patrons can join one of a range of PGA Youth Development Programmes that are especially designed to meet the needs of the developing player. With programmes suitable for players aged four to twelve years, there is something here to spark the interest of everyone and with a 1:6 coach-to-player ratio, you can be certain that your child is receiving the most attentive supervision, with guidance fully tailored to their unique skills and abilities.
Dive Into Sensational Swimming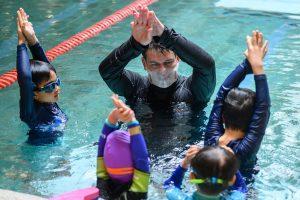 A valuable life skill, an enjoyable pastime and an elite sporting pursuit — whatever your swimming needs and abilities, Eliteswim at HKGTA have a private or group programme to match your requirements.
Teaching critical water safety skills while building confidence in and out of the pool, Eliteswim's group lessons enable children to learn to swim safely and effectively, building a lifelong love of the sport from the age of three and over – plus private Parent & Baby sessions available for under twos. With Beginner, Intermediate and Advanced classes suitable for all levels of ability, children will learn to master swimming strokes while becoming more self-assured in the water, with fun and safety always at the core of each lesson. And if Siobhan Haughey's Olympic achievements inspired your junior athletes, the Youth Master Swim Team for under-17s could be just the thing to get them going for gold.
Meanwhile, adult swimming lessons are ideal for improving skills and increasing stamina; swimming's full-body, low-impact workout also makes it the perfect accompaniment to other forms of sports training, such as golf or tennis. The Adult Master Swim Team takes things to the next level, helping aquatic athletes become more competitive in the pool.
Spaces are filling up fast, so please enrol without delay. For enrolment, enquiries and class availability, please contact our Programme Team at programs@hkgta.com or 3959 0044.